Andrea & Norms Page
---
Well Hello to all my family and friends. I decided to set this site up so that I don't have to email all of you huge attachment with tons of pictures on them. I realize not everyone has a cable connection like I do. So from now on when I have updated pictures of the animals or kids I will just tell you the page is updated, which must be the reason you are here!
Our Lives:
Well Currently I am staying at home with the kids because who can afford daycare for two kids. I am also taking online college course with Peirce College. I am going to get a Bachelors Degree in Business Administration with a focus in management. I am taking my time so that about the time I finish all of the kids will be in school.
Norm is currently running his own business. He is doing commercial floor maintenance, it is a night job so he also home with the kids and me during the day. He is thinking about going and finishing off his degree to become a Network Engineer.
Alexander is 8 years old, he is in 2nd grade. He lives in Rush City with his mom but he is down here every other weekend to spend time with us. Besides having a major attitude problem (typical kid) he is doing wonderful.
Ethan is 4 years old now. His days consist of talking nonstop, watching Sesame Street and Caillou, chasing our cats, and entertaining Sebastian. He is the funniest little boy, the other day when Norm and him were playing around he said to Norm " I'm gonna slap your mouth and make you cry dad!" And then started laughing hysterically. He is getting better at his numbers and letters. He kind of sings the abc song. He knows the melody and he gets to about the letter d before he just makes up the rest of it.
Sebastian is growing like a weed. On March 25th he rolled over for the first time!!! He is still teething. He babbles and babbles sometimes just to hear himself talk. Guess he really does take after his mommy. He now knows who Grandpa and Grandma are, and of course Grandpa is the funniest! When you are holding him up on his feet if you say "Big Hugs!" he will flop himself on your chest and give you hugs and usually some drool too.
Our collection of animals has gotten huge! Runt, our Persian isn't much of a runt anymore. But he is much happier because we got a kitten for him to play with. The new kitten is named Julius (as in Orange Julius), I don't have any pictures of him yet , but I will post some soon. Then we have my Leopard Gecko, Birdie. Birdie is only a few months old and we are waiting for her colors to change(she is a High Yellow L.G. ). Birdie has a attitude problem and still won't let me handle her at all. Norm got a baby common boa constrictor, we adopted her from the Minnesota Herpetological Meeting where she went up for adoption. Her name is Isabelle, she is the sweetest little girl. This is our limit on pets until we get a house! What a Zoo huh?
---
Pictures
---
This is from our wedding, July 3rd, 2001
Not too bad considering I was 6 months pregnant.
This is our family Xmas picture for 2000.
Alexander 71\2 years old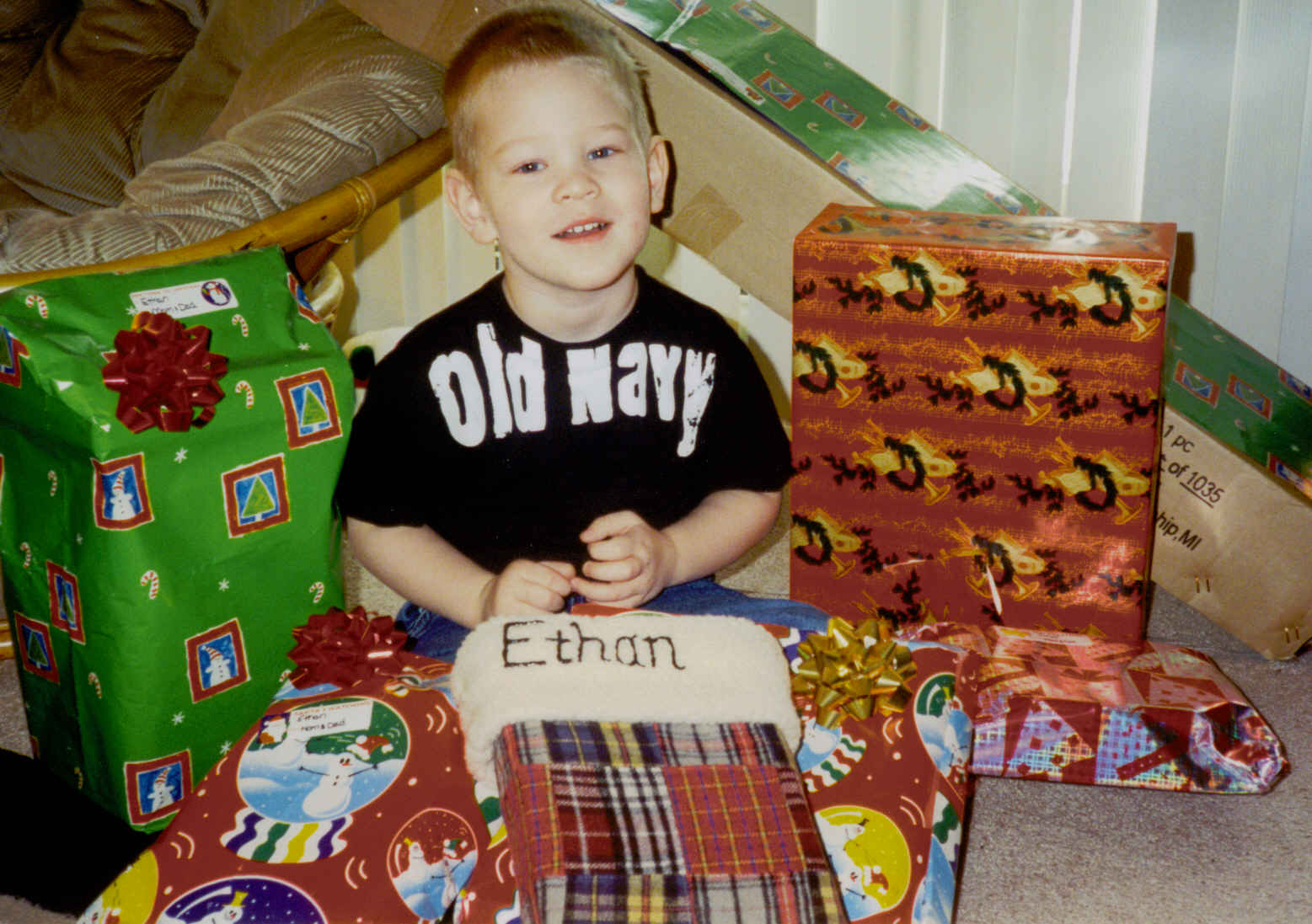 Ethan Xmas 2001
Ethan 4 years old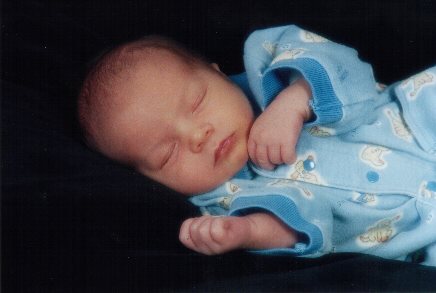 Sebastian 3 weeks old 2001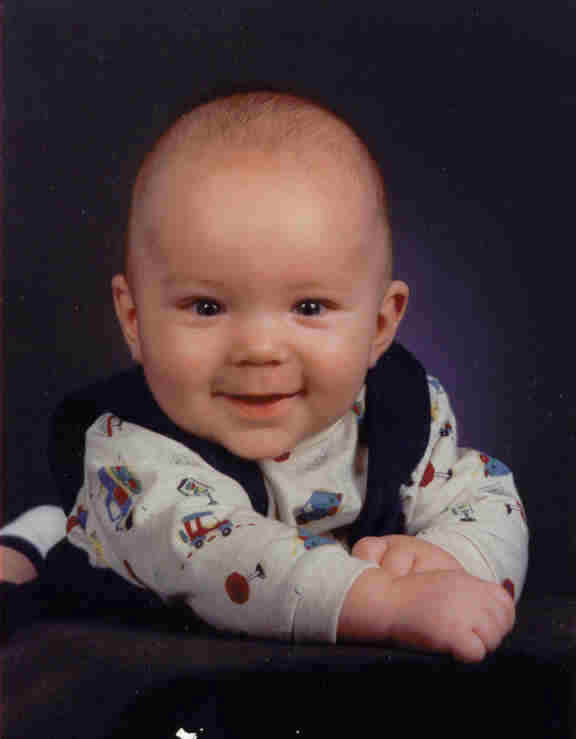 Sebastian 5 months old, 2002
Runt
Birdie ( eating her mealworms)'
Isabelle
---
Contact Info:
Andrea's E-mail: andreachristy@attbi.com
Norman's E-mail: norman23@attbi.com
---
Links:
My good friend Jaime's personal page:
http://jaime_and_khloris.tripod.com/
Jaime's amazing toilet trained iguana, Khloris:
http://jaime_and_khloris.tripod.com/ig.htm
My favorite artist Ruth Thompson: