Sebastian is 4 years old. He more commonly known as Boo, which is a little pet name that just stuck. He is mommy's little boy. He can keep up with his big brother at all times. He is growing like a weed. Everyday he shows how smart he is. He never stops talking about anything anymore, he speaks in full sentences. His favorite thing is watching Finding Nemo, Spongebob Squarepants, Scooby Doo, and Rugrats. He has quite the imagination, and talks on his play phone to Nana, and Grandpa. He also makes every sound effect possible for cars and trucks.
Sebastian 3 weeks old- Oct 2001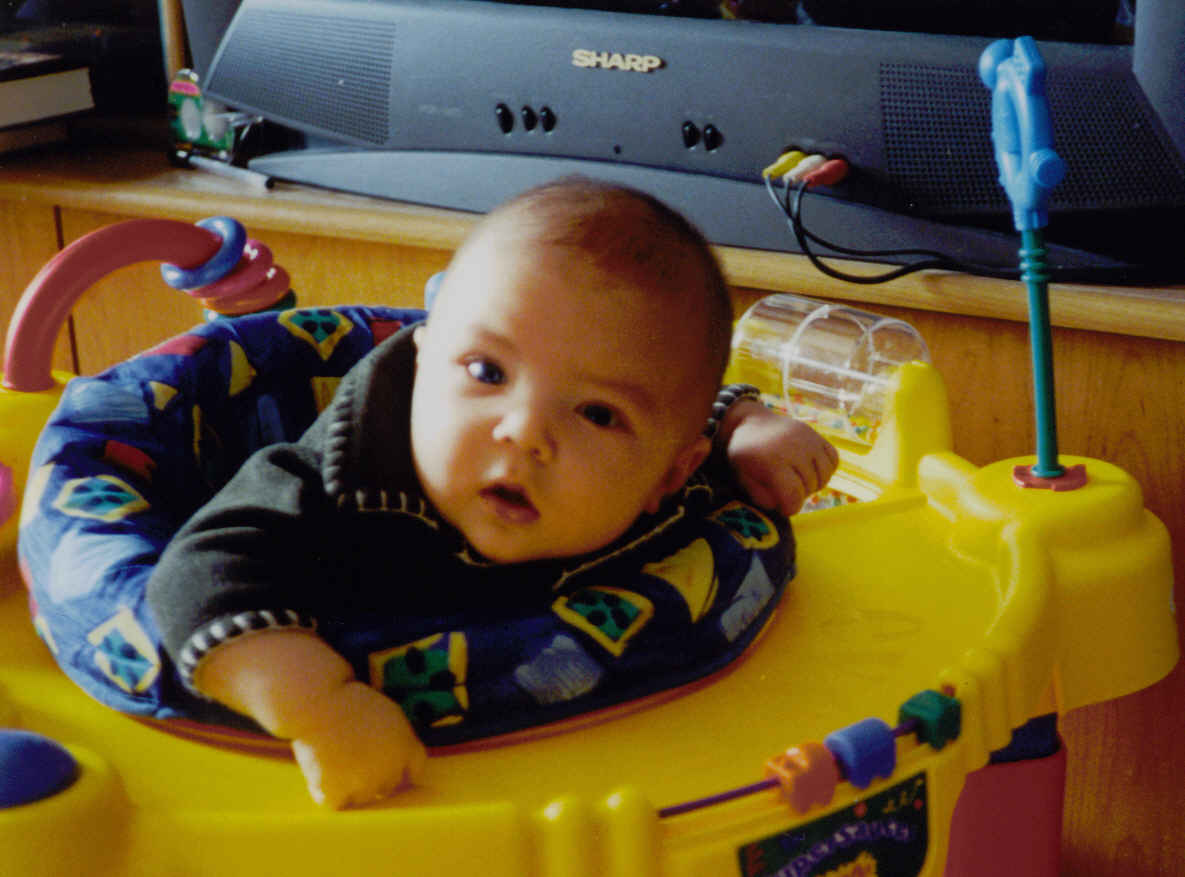 Sebastian in his Xmas present "The SuperSaucer"- Dec 2001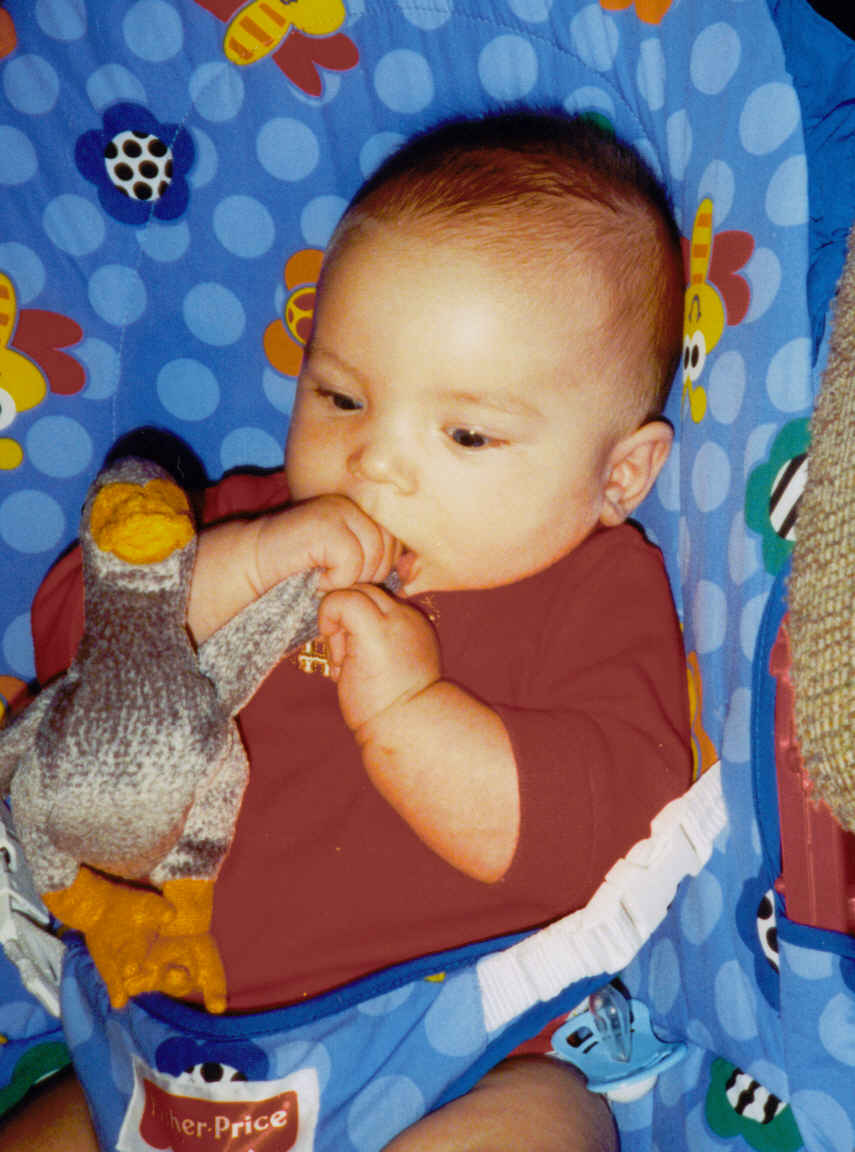 Sebastian eating his stuffed goosey- Jan 2002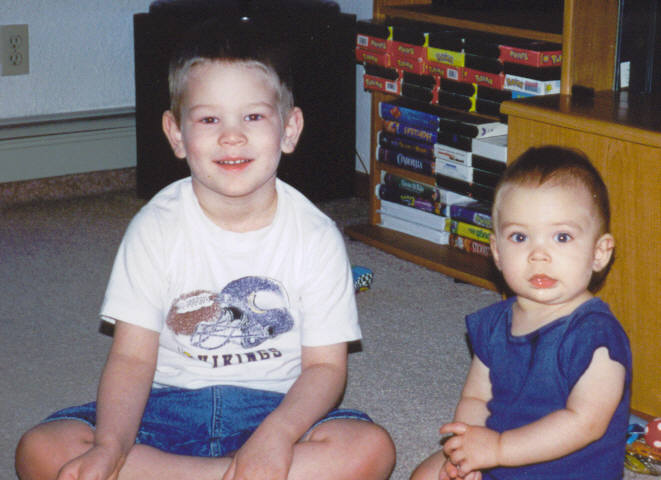 Sebastian & Boo February 2003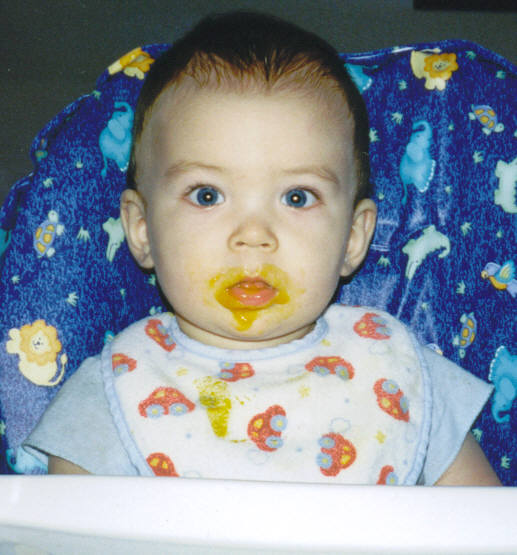 Messy Boy - December 2002
Halloween 2004 "Troll Doll"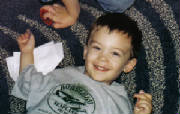 3 year old Sept'04